Delong Bathroom (Guang Zhou) Limited
Delong bathroom stores mainly provide sanitary products and multi-purpose kitchen accessories, including faucets, metal pendant, rain showers, bathroom furniture and accessories.
Our products are simply divided into Classics and European fashion caters to different home decorations. Our one-stop shopping service is tailored for the wealthy lifestyle customers' variety of choices; give them a brand new enjoyment of life.
For store opening, Delong China has over 400 stores recently, and we will have a projected opening plan in the coming years. The expansion of business will fulfill customer orders better including ecommerce purchases. It as well supports the growth plan for the company to meet customers in new and existing markets.
Delong China has a vision to create a better everyday starting from the everyday morning at home. It is achieved by a superb design concept combining with effective functions, high quality, sustainability and competitive prices. Every year, Delong China proudly presents the bathroom collections in numerous exhibitions.
Our products have been awarded for the KAPOK Design Award and the TOP 10 High Quality Bathroom Products in China. We are proud to present our well-designed products to market.
Through the cooperation with different business sectors, especially for hotel & residence industry, we have been participated in over 200 construction projects. Our distinguished clients include 5-stars international hotel groups, Shangri-La, Hilton and Sheraton. Furthermore, we are also excited to work with the top-tier residence, for instance, Evergrande Group, Hopson Property, Agile, Property, Greentown and Youngor. Over the years, Delong China has enjoyed the long –standing and fruitful relationship with the hotel & residence business partners. We have strong commitment to empowering the high quality in bathroom furniture, sinks, faucets and other bathroom series to strengthen our leading position in the China market.
Delong China has more than 400 retail stores. Because of the huge success over the years, Delong aims to reach more of the many people. We will open more stores in the coming years to bring you the every single day the most important day. Because Delong understands your different needs for bathrooms, we have Delong Modern Shop and Delong Prestige Shop to fit your needs.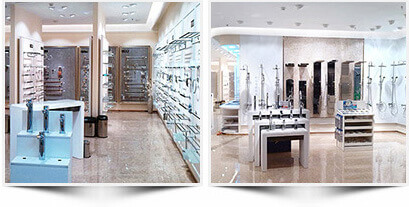 Delong Modern Shop:
Delong Modern shop aims to provide modern designs and multi-functional kitchen and bathroom products. You can find mixers, showers, bathroom furniture, sanitary ware, kitchen sinks and other kitchen and bathroom accessories in our shop. Our specially designed modern showroom provides a fun and one-stop shopping experience to our customers.
Delong Prestige Shop:
For customers who look for a luxurious lifestyle, we started Delong Prestige Shop since 2012 offering the high-end European style bathroom products, serving a new foreign market in China.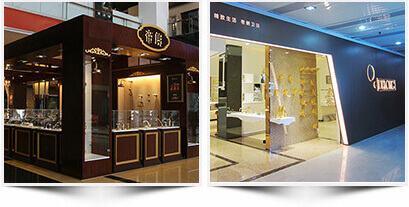 Our "Prestige Series" can be found in most international hotels and luxurious residences worldwide. Splendid, extravagant and sophisticated, our products are covered in 24K gold and SWAROVSKI crystals for a luxurious look. With the most advanced technology from Italy, we have complied the stringent environmental requirements and obtained many international recognized certificates. At Delong, it is our ambition to have a positive impact on the environmental protection to communities where we do business. We are proud to share our commitment and support the cleaner, healthier and more sustainable production in China.
KAPOK Design Award:
The KAPOK Design Award is known by the design industry that transforms the "Made in China" to "Created in China". As an effective platform to appreciate the stylish design of the Chinese product, Bo Crown achieved the KAPOK award and we play a positive role in improving everyone's daily life especially for the bathroom products, there is no doubt that it is one of the most influential awards in modern industrial product design in China.
Delong China has its first official online store on the TMall platform (
http://www.tmall.hk/
) since 2010. It gives customers a selection of high-end bathroom and kitchen products. This year, Delong customers can expect a total new and fresh look for e-shopping through JD.com (
http://delong-88.jd.com
). The reengineering of the e-commerce platform is to make shopping easier and improve customer's overall experience by providing more inspiration and bathroom products knowledge.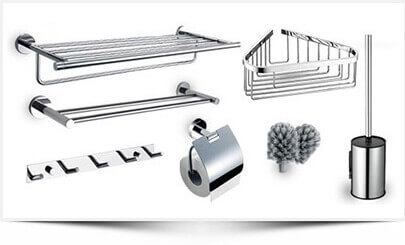 1992
Founded "Delong" in Hong Kong
Delong has entered the China market
Establishes more than 300 distribution channels throughout China
Shanghai and Beijing branches are set up
New factory is built, covering more than 40,000 square meters for production
Becomes the supplier for "Orient Home" and "The Home Depot"
Partnered with "Hopson Development Holdings Limited"
Becomes the largest supplier of B&Q
Awarded for the "Kapok Design Award"
Becomes the member of "Cooper Deco Alliance"
Becomes the sole household and bathroom product supplier to "Hengda Real Estate Company Limited"
Wins the "Top 100 China Enterprises Kitchen & Bath" Award
Wins the "Top 100 China Enterprises Kitchen & Bath" Award
Wins the "Top 100 China Enterprises Kitchen & Bath" Award
Wins the "Top 100 China Enterprises Kitchen & Bath" Award
Wins the "iF Design Award China" and "Kapok Design Award"
Our products are named the "China Green Building Product"
Our products are named "Signature Product of China Construction Department"
Awarded as "Guangdong's Exemplary Enterprise of Good Faith"
Wins the "Top 100 China Enterprises Kitchen & Bath" Award
Wins the Gold medal of "Brands of the Word-of-Mouth in China's Home Market"
Partnered with prestigious brands from Italy: Bugnatess, Giulini, Nicolazzai and Flexdoccia
First exhibition of our platinum products in Shanghai
Wins the "Top 100 China Enterprises Kitchen & Bath" Award
Partnered with Swarovski
Awarded as "Guangdong's Exemplary Enterprise of Good Faith"
Awarded as "Top 10 Bathroom Brands in China"
Awarded as "Guangdong's Exemplary Enterprise of Good Faith"
Awarded as "Guangdong's Excellent Brands"
Becomes a member of "Guangdong Provincial Federation of Enterprises"
Becomes a member of "Association of Environmental Protection Industry"
Becomes a member of "Quality of trust products in China"
Our products are named the "China Green Building Product"
Our products are named "Signature Product of China Construction Department"
Our Shining series wins the "Kapok Design Award"
Our Chess series wins the "Kapok Design Award"
Becomes a member of "Guangdong Provincial Enterprises Confederation"