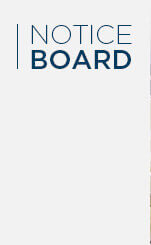 2016-05-07
Cooking Show
Ideale Chef has invited Chef Fung Ka Kiu (Fat Boy) have cooking demonstration with Ceramic cookware in Tuen Mun Aeon department store at 7 May 2016. We also playing games with great gift. Please join our event. See you there!
2015-12-18
mpl full support Oxfam's 2015
All employees involved in "home for dinner," donated a meal money, call it a day in advance one hour, go home to prepare supper.
Min Bao attended a press conference last week organized by the Oxfam, this year, Sammy and Gregory as ambassadors. On that day, also invited to this year's Miss Hong Kong winner Theresa Mak poetry exhibition together enjoy cooking should opt for poverty alleviation, the happy, beautiful, eight hundred million poor people to share with the world.

2015-12-01
China News Weekly - Welfare Stickers
[Welfare posted: Fund versatile, extract more convenient!] Recently, the "Housing Fund Management Ordinance " release, the proposed relaxation of the extraction conditions. ① Decoration, property costs, rent, etc., not only can use their own funds, spouses can mention; ② Fund the self-employed can save. Do you know how to pay the fund? Also what purposes? ...... Poke diagrams for lying fund. Let it!